Earlier we looked forward to the top movies of 2010, but we also want to be on hand to remind everyone there's a turd tidal wave on the way.Indeed, we're about to enter a bonanza time for crap movies – January/February is traditionally where studios dump their total garbage. Cedric The Entertainer calls it home.


Here's our preview/prediction of the top 10 worst movies of 2010.
The Spy Next Door
This is NOT why Jackie Chan came to America. For another tough-guy-babysitting movie. Listen Hollywood – no one cares about bland children that aren't theirs, so stop putting them in movies. And especially don't surround the pensioner king of stunts with kids and think you've struck gold. You're wasting his time and ours. From the trailer, it looks like Billy Ray Cyrus is on the phone whenever Jackie Chan needs him, and if I was Jackie Chan that would be never.
Tooth Fairy
I love the Rock, but he seriously needs to pile-drive his agent into the floor. Isn't he tired of being the best thing in terrible movies? – Doom, Be Cool, The Game Plan. The gag of him being the tooth fairy wears off half way through the trailer – and there's still 88 minutes of film to go. PS Whoever's been preserving Julie Andrews' corpse has been doing a good job.
When In Rome
The trailer takes a long, long time to get to the point, but the idea is that Kristen Bell removes some coins from a fountain and the men who threw them in fall in love with her. What a lame concept. The trailer is also very big on the hilarity of knocking things over and walking into things – none of you are Peter Sellers so please stop embarrassing yourselves. And…wait, Danny De Vito? What are you doing here? I guess he's the only actor in Hollywood shorter than Kristen Bell.
Uwe Boll's BloodRayne 3: Warhammer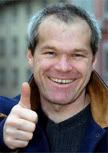 Finally a Warhammer movie. Oh wait. A title that if you read it backwards gets worse with every word. Obviously there are a large number of people out there who saw Uwe Boll's BloodRayne without knowing any better. Those people disliked it so intensely it was voted onto IMDB's top 100 worst films of all time. But, somehow, when the second one came out enough people rented that to put this third movie into production. Somebody explain it to me. Also worth noting, most directors release one film every two years. Uwe Boll directed four movies in 2009, and will be directing another four in 2010.
I Love You Phillip Morris
This is holdover from last year's list as it has, unsurprisingly, taken this long to find a release date. Tonally all over the shop. SNL skit? Heart-warming drama? Hands up who wants to see Jim Carrey kiss Ewan McGregor.
MacGruber
A sketch from SNL that spoofs MacGyver gets turned into a movie? MacGyver was on TV over 20 years ago. There is no way, no way, this is going to be able to stand up as an hour and a half feature. …Can it?
The Back-Up Plan
J-Lo is back on the big screen for the first time since 2006. What do you mean you didn't notice she was gone? The Back-Up Plan is about a woman who conceives twins through artificial insemination, only to then meet the man of her dreams the same day. Because there's nothing funnier than artificial insemination and J-Lo.
Furry Vengeance
Brendan Fraser, who has somewhere lost all appeal as an actor, plays a bug-eyed real estate developer overseeing a building project that threatens the homes of the local forest creatures. Then the creatures decide to fight back. The cutes ones do anyway, no one cares about the insects and mollusks it's going to displace. From the director of the heinous College Road Trip, this shows once again that Hollywood has no idea how to do slapstick.
Jekyll and Hyde
Abel Ferrara directs this re-imagined modern day version of the Robert Louis Stevenson horror classic. Forest Whitaker is Dr. Jekyll. Mr. Hyde is… 50 Cent.
Yogi Bear
Alvin And The Chipmunks made more than The Simpsons Movie. Garfield earned enough money to demand a sequel. So now Yogi Bear is getting the same live-action-mixed-with-cgi-animal-characters treatment. From the writers of Wild Hogs and Ben Affleck's Surviving Christmas. Dan Aykroyd will voice Yogi Bear. Justin Timberlake is rumoured to be Boo-Boo.
What do you think will be worst movies of 2010? Leave your thoughts in the comments.