There will always be celebrities that people love to hate and whether the reasons are valid or not there are a number of celebrities that stood out most in the hated category this year.
We've searched the web, researched and lo and behold, we've come up with stats and the top 10 most hated celebrities of 2011 in order. (Please note that this list does not reflect the views of us here at Most Hated People, we are merely showing information we have gotten from the web) Check out the list below in no particular order.


Kim Kardashian - Ray-J, Reggie Bush, Kris Humphries name who you want! Kim K has dated a number of celebs and even got married to one of them.When you turn on the TV there is a high chance you are going to see Kim K on TV...When you open a magazine the 1st thing you are going to see is, Kim K... She is EVERYWHERE!!! They should just have a show called "The Kardashians Take The WORLD. Now to say that this annoys people is an understatement, with most of the general public believeing that she is a bad example to little girls. Yep, its safe to say that Ms. Kardashian is not a favorite with the soccer mom's, definitely one of, if not THE most hated celeb of 2011
Drake - Now I think, for as long as this man is a rapper he is going to appear on this list. It seems sheer talent cannot make people "love you". Which is pretty ironic because a lot Drake's songs have to do with love. Anyways , this thought of love, and singing/rapping about it has forced a lot of people to call him "soft". A tattoo he got of Aaliyah's name on his back confirmed, apparently, that Drake is a "softie". So getting a tattoo of someone you admire makes you soft? And rapping about love makes you soft too...okay, am I missing something? Nonetheless, " Drizzy Drake Rogers" has to go down as one of the most hated celebs in 2011.



Casey Anthony

-

Some have dubbed her the OJ Simpson of 2011. What is there to respect about a neglecting mother that goes days without seeing her baby daughter but finds it normal that she wasn't concerned and neither did she look for her? Cutting a long story short, her daughter ends up dead with all evidence pointing to her but somehow she is let go and lives free, among us. Casey Anthony will go down in history as one of the most hated people in the world.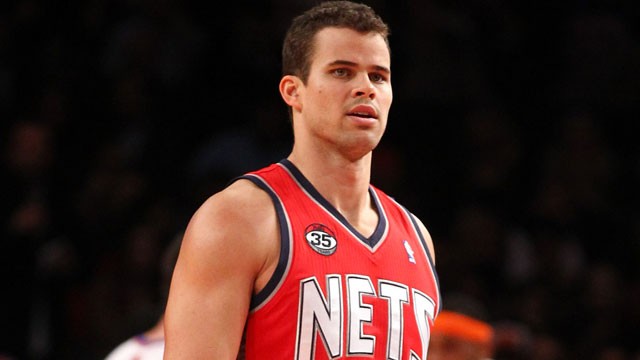 Kris Humphries
- Am I allowed to laugh before writing this? I mean this has to be a joke. This man is currently, the most hated man in the NBA, and because of what? Kim K? Either way, not many people are fans of the New Jersey Nets man, and he even got booed in his 1st game back with the Nets? He got booed when Kim Kardashian called the thing off? Thats rough.


Kanye West - I have to be honest with you, this one shocks me. Is this all because of the "Taylor Swift incident"? Wow...Nonetheless, "Mr. West" has to go down as one of the most hated celebs in 2011. His confidence and sheer style makes him quite an easy target for the general public. Most people say Kanye is very unlikeable because he comes across as a very arrogant individual. Then again, tell me which rapper ISN'T arrogant, huh? Food for thought.



Conrad Murray

- This one is a no brainer, all I have to say is, depending on how you look at it; this is the guy that killed the king of pop. Michael Jackson, is no longer because of Conrad Murrays
recklessness. Need I say more?
LeBron James
- "King James! All hail King James! One of the most hated basketball players in the NBA!". I've got hand it to the man, i mean, he gets Twitter and Facebook buzzing! When the Miami Heat play people are always saying pleasant things about LeBron like, how he's "arrogant", how they "never want him to get a title ring", how "he can never be compared to Michael Jordan", I mean, these are all pleasant things right? WRONG. Most people hate LeBron and this is all because of his attitude. Okay, WE ALL KNOW you are talented but does it hurt to just tone down your ego, just a lil' bit? C'mon son...The Dirk Nowitzki jokes in the playoff finals? That was low.
Donald Trump makes the list too? Well isn't this just "a disaster". To be honest, does anyone "like" Donald Trump? I know a lot of people respect him , but does anyone "like" him? The answer
is unclear, but what we do know is that Donald Trump was one of the most hated men this year, and his presidential escapades and birth certificate stunts didn't help him either. Oh wait, whats this? He took jabs at Rosie O'Donnell as well? Well, that didnt help either! (You've got to admit though, her impersonation of Donald was HILARIOUS!!!) Bottom line is, Mr. Trump has not been "adored" this year, just to put it mildly.
Kobe Bryant
- Kobe, Kobe, Kobe...Well isn't it self explanatory? Kobe has never really been a favorite with the public, and this dates back to the days when Shaquille O'Neal was still playing for the the
Lakers
. Allegations of the NBA stars "romantic exploits" and affairs didn't help his cause either. He seems to be the target of NBA humour these days, whether its about his pending divorce
to his current wife, or about his receeding hairline.
Mark Cuban
- The American entrepreneur and the owner of the National Basketball Association's Dallas Mavericks is not a favorite with the general public. A recent poll on
amplicate.com
showed that 56% of the people do not like Mr. Cuban, with one person even writing, "I hate Mark Cuban more and more I see him smile. His actual happiness brings me anger. His joy brings me pain. I HATE that man." WOWZERS!